Every month, we read a bunch of clean and Christian young adult books and it's hard to choose what goes in the box. In the end, we have one featured book and a handful of others that are still truly excellent. This is the list of the best clean and Christian new releases that came out in April.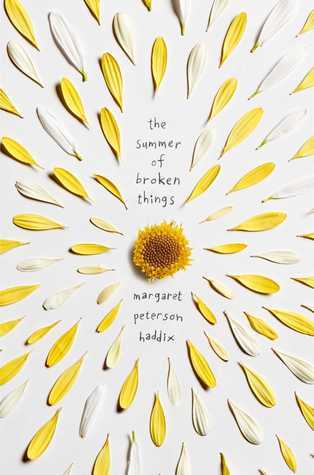 Fourteen-year-old Avery Armisted is athletic, rich, and pretty. Sixteen-year-old Kayla Butts is known as "butt-girl" at school. The two girls were friends as little kids, but that's ancient history now. So it's a huge surprise when Avery's father offers to bring Kayla along on a summer trip to Spain. Avery is horrified that her father thinks he can choose her friends—and make her miss soccer camp. Kayla struggles just to imagine leaving the confines of her small town.

But in Spain, the two uncover a secret their families had hidden from both of them their entire lives. Maybe the girls can put aside their differences and work through it together. Or maybe the lies and betrayal will only push them—and their families—farther apart.
The Summer of Broken Things
By: Margaret Peterson Haddix
First up is our book of the month: The Summer of Broken Things!
After reading several contenders for the April box, this one stood out due to its engaging story line and its interesting and unique twist. The story is contemporary and focuses on two girls from completely different worlds.
The relationship between the two girls is just as one would suspect and it leads the reader to wonder why Avery's father put them together. They discover a life- altering secret and have to work through their emotions to find common ground.
Ages: 12+
We would recommend this story readers of all maturity levels. There are no instances of foul language, sexual references, or violence. Just two girls being girls, which in this case, is just the right amount of drama.
Continuing on the theme of socio-economic dichotomies, How You Ruined My Life is a hilarious peek inside the head of your resident nice guy when he's forced to share his life with his suave not-so-nice cousin.
What kid doesn't worry their carefully cultivate life facing sure-destruction? Blake does a great job of doing just that to his cousin. Rod has to prove his cousin is diabolical without making himself look petty.
These feelings don't go away with graduation. Evan adults can sympathize with Rod and find a few truths too close to home.
Ages: 12+
This story is focused on Rod and Blake's strained family relationship. There aren't any red flags. Even though some of the pranks may go over the average twelve-year-old's head, this is a harmless tale of two boys muddling through three months of forced cohabitation.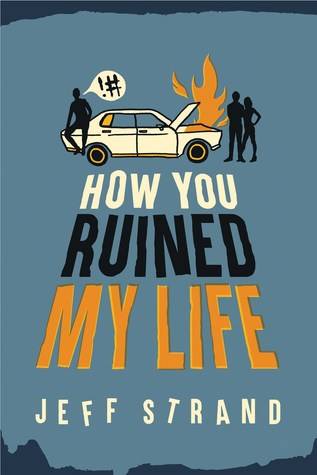 Rod's life is pretty awesome. He plays in a punk rock band that's starting to score gigs and has a great girlfriend. Then he learns that his rich cousin, Blake, will be staying with him for three months—moving into his room, moving in on his girlfriend and band, and basically ruining his life!
Prankster Blake has his own ideas on how Rod should live, but his efforts to get Rod girls and bring people to the band's shows are the opposite of helpful. Between Blake's ridiculous pranks and Rod's increasing paranoia, this semester might be the cousins' most memorable yet. That is, if their hijinks don't kill them first.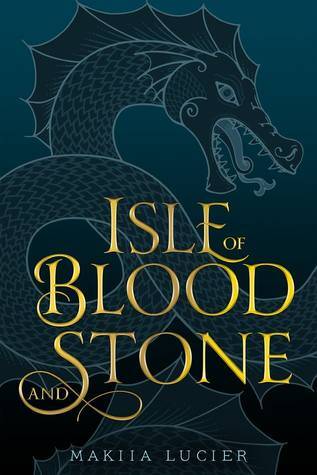 Nineteen-year-old Elias is a royal explorer, a skilled mapmaker, and the new king of del Mar's oldest friend. Soon he will embark on the adventure of a lifetime, an expedition past the Strait of Cain and into uncharted waters. Nothing stands in his way...until a long-ago tragedy creeps back into the light, threatening all he holds dear.

The people of St. John del Mar have never recovered from the loss of their boy princes, kidnapped eighteen years ago, both presumed dead. But when two maps surface, each bearing the same hidden riddle, troubling questions arise. What really happened to the young heirs? And why do the maps appear to be drawn by Lord Antoni, Elias's father, who vanished on that same fateful day? With the king's beautiful cousin by his side—whether he wants her there or not—Elias will race to solve the riddle of the princes. He will have to use his wits and guard his back. Because some truths are better left buried...and an unknown enemy stalks his every turn.
No list is complete without a full-fledged fantasy. Isle of Blood and Stone delivers!
This story includes maps that lead to missing princes and answers to secrets that plague the people. What more could you want?
Though the pace isn't as quick as other fantasies, the characters are engaging and keep the story rolling. This is definitely worth checking out.
Ages: 12+
It's a great story and not overly complicated. There are hints of romance and action, without the need to use violence, language, or other tricks to keep the reader engaged.
Yet another rich-vs-poor storyline- April is really that month! Someday, Somewhere, is a love story between two music-loving teens, each from opposite sides of the tracks.
Dom and Ben have an intense relationship that, many times, borders on destructive to themselves and each other. Their passion for music bonds them, but other forces within them may be their downfall.
Ages: 15+
While this book is free from sex, drugs, violence, etc., it does deal with some heavy topics that may be too mature for some teens to gasp. Namely, mental illness. There are moments and behaviors that, though explained, may set a bad example for readers who don't understand behaviors associated with mental illness.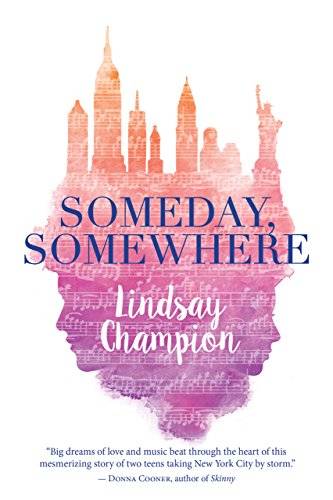 Dominique is a high school junior from Trenton, where she and her mom are barely getting by. Ben is a musical prodigy from the Upper East Side, a violinist at a top conservatory with obsessive talent and a brilliant future.

When Dom's class is taken to hear a concert at Carnegie Hall, she expects to be bored out of her mind. But then she sees the boy in the front row playing violin like his life depends on it, and she is transfixed. Posing as an NYU student, Dom sneaks back to New York City to track down Ben Tristan, who whisks her into a fantasy world of jazz clubs and opera, infatuation and possibility.

As Dom's web of lies grows, though, so does Ben's obsessive need to conquer Beethoven's famous Kreutzer Sonata. But Ben's genius, which captivates Dominique, conceals a secret, and the challenges of her life may make it difficult to help him.
Historical setting? Fun Romance? Unexplained accidents? Suitors and Sabotage has them all!
Look, I'm a sucker for the historical romance and this book delivers. The story hints at a love triangle, but think less Bridget Jones and more Pride and Prejudice.
Two people, both young and seeking to do their duty, struggle when that duty conflicts with the new emotions.
Ages: 12+
This book has a little bit of romance and a little bit of intrigue. There aren't any scenes that are concerning.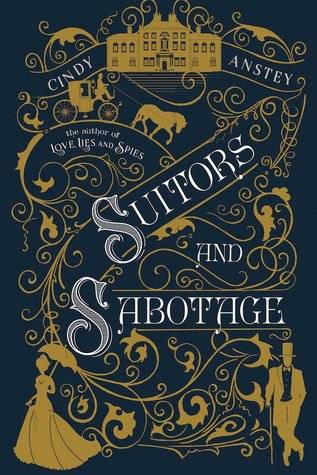 Shy aspiring artist Imogene Chively has just had a successful Season in London, complete with a suitor of her father's approval. Imogene is ambivalent about the young gentleman until he comes to visit her at the Chively estate with his younger brother in tow. When her interest is piqued, however, it is for the wrong brother.

Charming Ben Steeple has a secret: despite being an architectural apprentice, he has no drawing aptitude. When Imogene offers to teach him, Ben is soon smitten by the young lady he considers his brother's intended.

But hiding their true feelings becomes the least of their problems when, after a series of "accidents," it becomes apparent that someone means Ben harm. And as their affection for each other grows—despite their efforts to remain just friends—so does the danger. . .