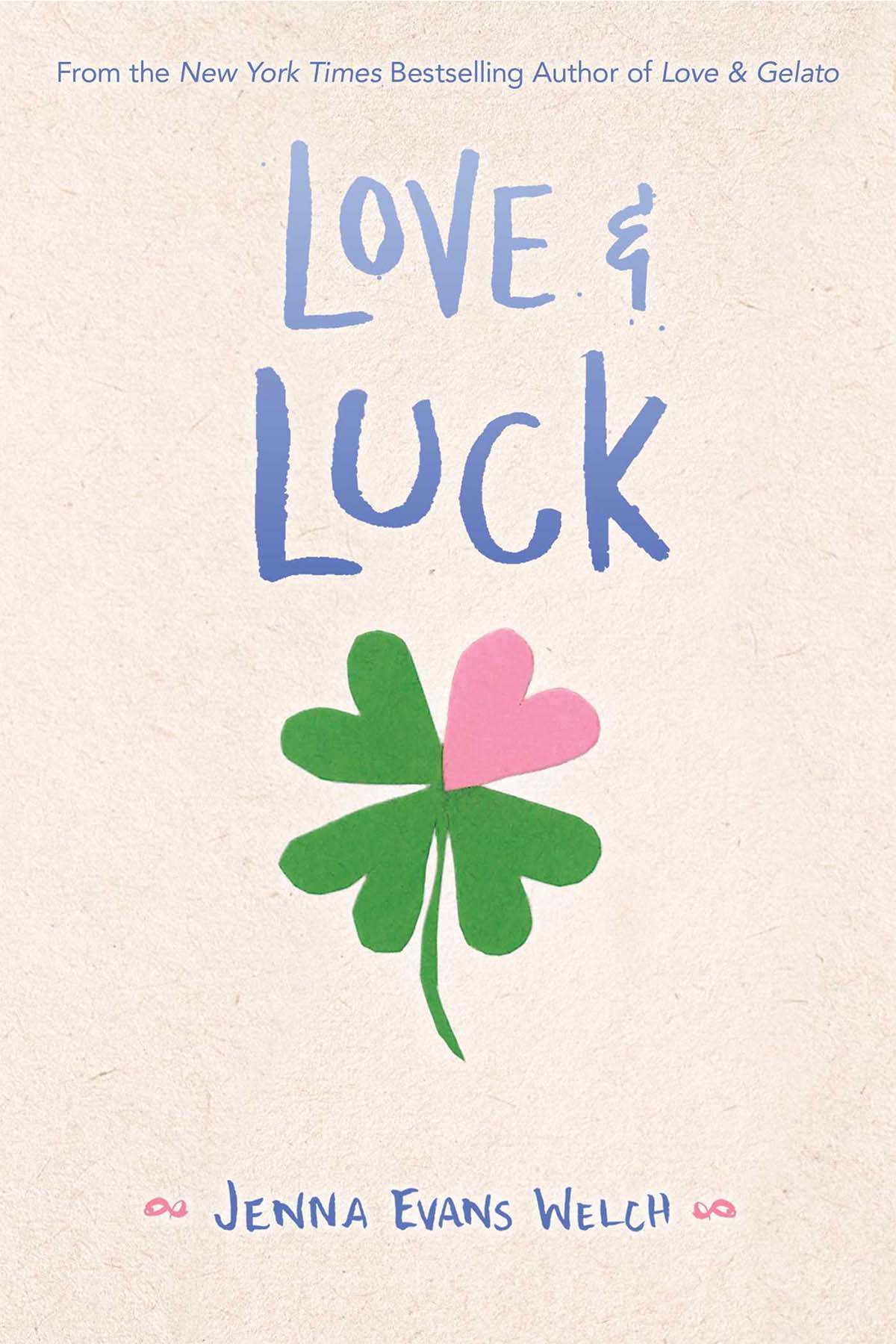 Addie is visiting Ireland for her aunt's wedding, trying to stop thinking about the one horrible thing she did that leaves her heartbroken and threatens her future. Her brother, Ian, isn't about to let her forget. Miserable, Addie can't wait to leave her brother behind.

So, when Addie discovers an unusual guidebook, Ireland for the Heartbroken, hidden in the dusty shelves of the hotel library, she's able to finally escape her anxious mind and Ian's criticism.

And then their travel plans change. Suddenly, Addie finds herself on a whirlwind tour of the Emerald Isle, trapped in a tiny car with Ian and his cute Irish friend, Rowan. As the trio set out on a road trip, Addie hopes her guidebook will heal not only her broken heart, but also her shattered relationship with her brother.
The Four Anchors featured book of the month!
Why should luck be relegated to the month of March? Why shouldn't Maybe just as luck? Well, in this book, it is!
I really enjoyed Addie and her family, and who wouldn't love a jaunt around the beautiful Irish countryside?
This story is the perfect combination of life-ruining siblings and memorable shenanigans. There are even appearances from Love and Luck's stand-alone predecessor, Love and Gelato.
Anyone headed out on a summer vacation, or staying in and dreaming of a summer vacation, must add this story to their TBR list!
Everywhere You Want to Be
In this present-day retelling of Red Riding Hood, Tilly trades in a cape for a chic pair of vintage red sunglasses.
This book is filled with diversity and ambition. Anyone who has ever had a dream shattered, knows how any spark of hope can feel like the answer to all of your prayers. Tilly's hope is infectious.
From page one, I was engaged in Tilly's success. The book has enough of a fairytale feel, that I knew it would be alright, but I often wondered if her second chance at a career in dance was falling away.
While this is a follow up to Christina June's previous book, It All Started with Goodbye, both books are standalone. However, Tilly's love interest, Paolo, is a character from the previous story. There is clearly a backstory there, but it is easy to catch on and fall in love with Paolo!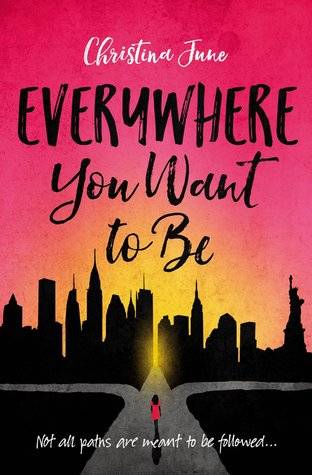 Matilda Castillo has always done what she was told, but when she gets injured senior year, her dreams of becoming a contemporary dancer are crushed. So when Tilly gets a once-in-a-lifetime opportunity to spend the summer with a New York dance troupe, nothing can stop her from saying yes--not her mother, not her fears of the big city, and not the commitment she made to Georgetown. Tilly's mother allows her to go on two conditions: one, Tilly will regularly visit her abuela in New Jersey, and two, after the summer, she'll give up dancing and go off to college.

Armed with her red vintage sunglasses, Tilly strikes out, determined to turn a summer job into a career. Tilly isn't the only one desperate to dance, and fellow troupe member Sabrina Wolfrik intends to succeed at any cost. But despite dodging sabotage and blackmail attempts from Sabrina, Tilly can't help but fall in love with the city, especially since Paolo, a handsome musician from her past, is also calling New York home for the summer.

As the weeks wind down and the competition with Sabrina heats up, Tilly's future is on the line. She must decide whether to follow her mother's path to Georgetown or leap into the unknown to pursue her own dreams.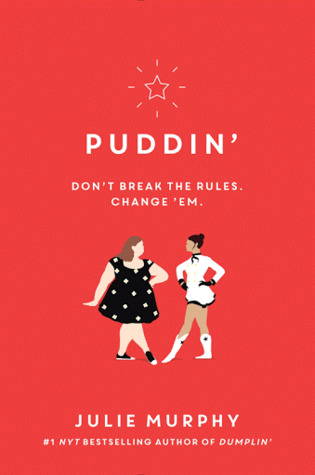 Millie Michalchuk has gone to fat camp every year since she was a girl. Not this year. This year she has new plans to chase her secret dream—and to kiss her crush. Callie Reyes is the pretty girl who is next in line for dance team captain and has the popular boyfriend. But when it comes to other girls, she's more frenemy than friend. When circumstances bring the girls together over the course of a semester, they will surprise everyone (especially themselves) by realizing they might have more in common than they ever imagined.

This is such a cute follow up to Dumplin'!
This story is an emotional look into high school dynamics from the POV of the marginalized, with Millie overweight and Callie biracial. Though each girl is coming from two very different places in popularity and outlook, they are able to form a positive friendship to which they each bring strengths from their respective sides of the social food chain.