Every month, we read a bunch of clean and Christian young adult books and it's hard to choose what goes in the box. In the end, we have one featured book and a handful of others that are still truly excellent.
So, we have decided to put together a monthly list of great clean new releases that are sure to wow you from start to finish.
Of course, we are going to start with our featured book of the month! Olivia Twist blew our socks off and we knew instantly that we had found the perfect book for our March box.
Lorie Langdon does and excellent job of taking us back to Regency England and creating characters that will stick with us forever. Olivia and Jack each have a story that will keep you on your toes and have you up until all hours of the night, unable to put the book down.
In case you are nervous, you don't need to know the story of Oliver Twist before picking up this book. Though this is a retelling of the Charles Dickens classic and draws from those themes, it is its own independent story.
In this story, the author explores elements of right vs. wrong and the grey area in between. Best known for her co-written series Doon, Lorie Langdon has a gift of leading readers in using all five senses to become immersed in a new world.
Ages:13+
We would recommend this book to a mature thirteen-year-old. While it's clean and it does have elements of Christianity, there is a little bit of self-defense and a kiss or two.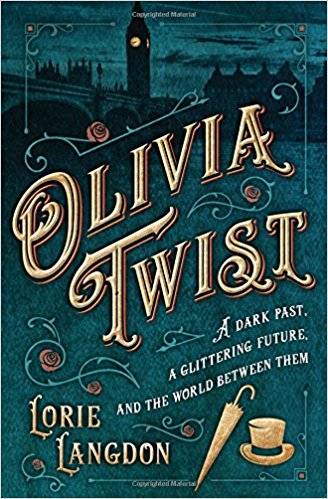 Olivia was forced to live as a boy for her own safety until she was rescued from the streets by a grandfather she didn't know existed. Now eighteen, Olivia finds herself at a crossroads: revealed secrets threaten to destroy the "proper" life she has built for herself, while newfound feelings for the arrogant Jack MacCarron could derail her carefully laid plans for the future.
Jack rose from his place in London's East End to become the adopted "nephew" of a society matron. Little does society know, he and his "aunt" are robbing them blind every chance they get. When Jack encounters Olivia in places he least expects, his curiosity is piqued. Why is a society girl helping a bunch of homeless orphan thieves? And, why does she remind him of someone he once knew?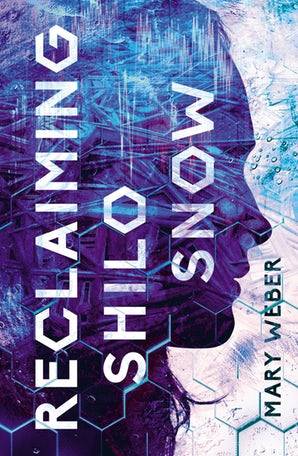 Seventeen-year-old Sofi Snow is the most wanted teenager alive. She found her way to the icy, technologically brilliant planet of Delon to find Shilo, the brother everyone but Sofi believes is dead.
But as she and Ambassador Miguel partner to find her brother and warn those on Earth of Delon's dark designs on humanity, Sofi's memories threaten to overtake her, distorting everything she holds true. Now, the more they discover of Sofi's past, the more Sofi feels herself unraveling.
Sofi and Miguel must trust each other and discover the secrets locked inside Sofi's mind as the line between what's real and what they imagine begins to slip away . . . threatening to take the human race with it.
Full confession, I haven't read this yet. (Shame on me!) I know, I know, I have to catch up on the mounting stack of books that I can't wait to read.
However, my lack of time management is no reason to keep it off the list. This book has been released by the Christian publisher, Thomas Nelson, so you can bet that it is not only clean, faithful!
Reclaiming Shilo Snow is the Sequel to the excellent Sci-Fi thriller, The Evaporation of Sofi Snow, released last June.
It is definitely on my TBR (To Be Read) list and I have no doubt that it should be on your's, also.
Ages: I can't commit as I haven't read it yet.
Books that aren't squeaky clean for one reason or anther, but make up for it in other ways.
We debated back and forth on whether or not to include this on the list. It's not as squeaky clean as we prefer (a few curse words here and there) but it's a powerful story that is a great read for anyone headed to college, especially teens with a little fear about how their new lives will look.
This book is especially good for parents of those anxious teens who constantly worry for their soon-to-be co-ed, sometimes a little too much.
What makes this story so powerful? It's intense authenticity and forehead-slapping, cringeworthy moments. There are parts that feel like you're reading a social train wreck going full speed ahead and all you can do is watch.
The author throws it all out there. There are parts where Caroline is truly crazytown. She is doing and saying things that are huge mental illness red flags and you just want to stop her. But, at the same time, she has crossed a line that many of us (even if you don't want to admit it to yourself) have been perilously close to, if not crossed ourselves and don't want to remember it, much less put it in a book.
Ages: 16+
We would recommend this for a mature sixteen-year-old mainly for the language. There aren't a ton of swear words, but there are some.
And, there are situations that are blatantly college that a fourteen or fifteen-year-old may not be quite ready for. Think along the lines of ABCFamily's old tv show, Greek.
Caroline Sands has never been particularly good at making friends. And her parents' divorce and the move to Arizona didn't help. Being new is hard enough without being socially awkward, too. Out of desperation and a desire to please her worried mother, Caroline invented a life for herself—using characters from Felicity, an old show she discovered online.
But now it's time for Caroline to go off to college and she wants nothing more than to leave her old "life" behind and build something real. However, when her mother discovers the truth about her manufactured friends, she gives Caroline an ultimatum: Prove that she can make friends of the nonfictional variety. Otherwise, it's back to living at home—and a lot of therapy.
Armed with a Felicity-inspired plan, Caroline accepts the challenge. But she soon realizes that the real world is rarely as simple as television makes it out to be. To find a place where she truly belongs, Caroline may have to abandon her script and take the risk of being herself.